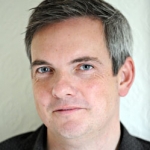 I'm an award-winning writer and editor with over 25 year's professional experience.
I'm interested in business, science, technology and culture (from pre- to post-human). My writing has appeared in many places, from UK national newspapers to US trade publications, and my co-edited book Images: A Reader appeared in 2006. More recently, I have been working with video and photography.
In 2003, I helped set up and still help run The Nottingham Science, Technology and Culture Research Group at the University of Nottingham. I was an Associate Research Fellow (2006-2016) in the Department of Culture, Film and Media at the University of Nottingham where I taught journalism and cultural studies.
I am head of content at my editorial agency, which you can find at www.sdw.co.uk.